---
Properties for rent
---
Description
COLONIAL VILLA NEAR THE BEACH
Discover the authentic charm of this colonial villa, ideally located just 8 minutes' walk from the beach. With its 300m² spread over two floors, this home offers a perfect balance of elegance and comfort.
On the first floor, a vast living area features an open-plan fitted kitchen, a laundry room and a toilet, making daily life easier. Upstairs, your sleeping area comprises four bedrooms, one of which is en suite with bathroom and private balcony, as well as another bathroom.
For maximum comfort, the villa is fully air-conditioned.
Outside, enjoy a generous plot of 1000m² with an exquisite garden and swimming pool, creating a tropical haven. The garage, adding a touch of practicality, completes the ensemble.
Located in a residential area, this colonial villa embodies the harmonious marriage of history and contemporary comfort. A rare opportunity to live in a unique setting just a few steps from the beach. Let yourself be seduced by the timeless elegance of this exceptional property.
Contact us today to arrange a viewing and make this property your exclusive home.
Available mid-January 2024.
Apartment accessible to foreigners.
RENT 80 000 RS / MONTH
Rs 80,000* per month
Description
MONT MASCAL - Family villa - 4 bedrooms
Located in a secure residence close to the center of Grand Baie and its beautiful beaches, this 180 m² villa on 620 m² of land is rented furnished.

The villa offers a large living/dining room/kitchen, a laundry room and a double garage. There are 3 bedrooms on the ground floor and a fourth bedroom and office upstairs. Large bay windows open onto the private pool and garden.

Garden and pool maintenance are included in the rent.
Rs 125,000* per month
Description
Office space of 291m2 and its mezzanine near the metro
Nestenn offers a 291m2 office space and mezzanine on the ground floor. In the common area are a café and a restaurant.
The office is two minutes walk from a metro station and a bus stop and 5 minutes walk from a shopping centre.
Total of 3 parking spaces.
Additional parking can be rented at an additional cost. The price excludes the syndic fees.
Rs 88,678* per month
Description
POINTE AUX CANONNIERS - Furnished apartment - 3 bedrooms
Located right in the center of town, this 3-bedroom apartment is ideal if you don't have a car and enjoy the liveliness. It's just a 5-minute walk from shops, restaurants and the magnificent Mont Choisy beach.

On the 1st floor, with a circular terrace, the apartment comprises a large living area with a lounge, dining room and traditional kitchen. The 3 bedrooms are air-conditioned, with 2 bathrooms and storage space.
Rs 35,000* per month
Description
APARTMENT FOR RENT IN TAMARIN
MyKeys Realty is pleased to present this great long term rental opportunity in Tamarin. Explore this lovely apartment nestled near all amenities. Featuring 3 bedrooms and 3 bathrooms, it offers two beautiful terraces. Its ideal location allows you to enjoy a stunning view of the mountains and the sea while being within walking distance to both the supermarket and the beach.
Rs 110,000* per month
Description
VILLA FOR RENT IN FLIC EN FLAC
MyKeys Realty presents for long term rental this magnificent villa located in Flic en Flac, in a quiet residential area. The property extends over 204m2, consists of 3 bedrooms and 2 bathrooms. Outside you will have access to a garden with trees, two garages and an infinity pool. The villa offers sublime views of the sea and Le Morne. Contact Guillaume for more information on this opportunity!
Rs 95,000* per month
Description
Townhouse in residential Black river close to the beach
Situated at a stone's throw from the beautiful white sand beach of "La Preneuse",

this 3 bedroom, 2 bathroom home.
Ideal for a small family!
Rs 54,998* per month
Description
HAUTE RIVE - Lovely duplex - 3 bedrooms
This 102 m² duplex comprises 3 bedrooms, an open-plan kitchen, a living room and a dining room opening onto a veranda and the garden. Fully furnished, the property is tastefully decorated.

The apartment offers access to the beach, the hotel, the spa and the resort's sports facilities.
Rs 90,000* per month
Description
TAMARIN - Villa with tropical garden - 4 bedrooms
Set in 7,000 m² of lush tropical gardens, this 450 m² villa at the entrance to Tamarin is brimming with charm. On the ground floor, you'll find two bedrooms with en-suite shower rooms, plus a third bedroom or study. A vast living room opens onto a terrace overlooking a magnificent swimming pool. The kitchen, equipped with a scullery, is complemented by an independent TV room on the same level. The terrace, equipped with electric blinds, adjoins a relaxation area around the pool, featuring a gazebo with a large wooden bar. The garden, adorned with fruit trees, surrounds the villa and outdoor areas, giving the property an intimate atmosphere. Paths in the garden lead to a stream below the property.

On the upper floor, an en suite bedroom with double dressing room awaits you, accompanied by a spacious living and office area. The villa's facilities include an electric generator, alarm system and independent cottage with shower room. The price includes garden maintenance, household staff, pool maintenance, and a handyman to keep the villa running smoothly on a regular basis.

Available early 2024.
Rs 255,000* per month
Description
Pretty 4-bedroom villa in the heart of a pleasant, family-friendly estate
Nestenn invites you to discover this pretty 4-bedroom villa in the heart of a pleasant, family-friendly development.
It has a modern kitchen open to the large living/dining room.
The spacious terrace includes a lounge and dining area in front of the swimming pool and garden.
The sleeping area includes 4 bedrooms, 2 of which are en-suite. The master bedroom has a large dressing room and an open-air shower.
Laundry room, pantry, double garage with electric shutters, storage blind and electric generator.
Supermarkets, shops and other amenities nearby.
Rs 140,000* per month
Description
TAMARIN - Furnished apartment - 3 bedrooms
Apartment in a small condominium on two levels, comprising 3 bedrooms with a rooftop terrace offering views of the mountain and the sea. Close to all amenities and public transportation. Just a 10-minute walk from La Preneuse Beach.
Rs 45,000* per month
Description
MAGNIFICENT NEW 4 BEDROOM VILLA TROU AUX BICHES
Magnificent 4 bedroom villa is available for rent, fully furnished and ready to welcome your family.
Located in a peaceful area of Trou aux Biches, this villa offers an exceptional living environment. Here is an overview of its features:
Garden level:
A modern, open-plan, fully equipped kitchen.
A spacious air-conditioned living room opening onto a private swimming pool.
-A comfortable bedroom.
-One bathroom.
1st Floor:
Two en-suite bedrooms with private bathrooms, offering privacy and comfort.
-A third bedroom with a balcony or sitting area.
-All rooms have air conditioning.

2nd Floor:
-A spacious rooftop

Exterior:
-Private swimming pool, garden, parking, electric gate.
-Full security system including alarm, surveillance cameras and electric fence.

Don't miss this unique opportunity to rent this dream villa in Trou aux Biches. Contact us now. Rent Rs 85000 Long term maintenance pool and garden included.
Rs 80,000* per month
Are you searching for a rental house in Mauritius? Whether you're looking for a townhouse, apartment, penthouse, or commercial property, PropertyMap.mu has dozens of gorgeous property listings available for rent.If you are new to Mauritius, you'll find that we have listings in neighbourhoods across the island, and you are sure to find a property that aligns with your lifestyle, budget, and other preferences. Our platform is specifically designed to connect tenants and rental agents in a straightforward and convenient manner. When browsing through our rental houses in Mauritius, you'll see that we list a diverse range of properties, including beachside properties, homes with sea access, rentals that are accessible to foreigners, pet-friendly properties, disabled access, and so much more. All listings are categorised for your convenience! We have gone above and beyond to cater to a wide range of preferences, needs, and budgets. When you click on a listing, you'll get to see detailed information about the property so that you're able to easily determine whether the property is right for you. From there, you can contact the respective agent if you have any questions about a specific property.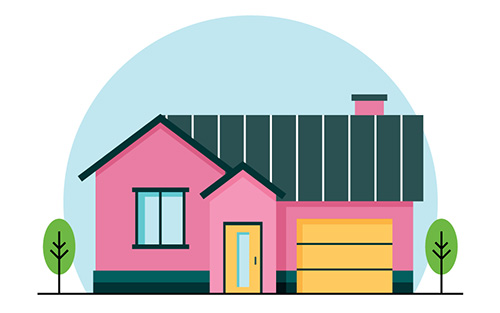 Rental Properties Mauritius
Find Your Ideal Rental Property with PropertyMap.mu
Our simple platform is designed to bring buyers, sellers, tenants and renters together to benefit all parties involved. In addition to property to rent in Mauritius, we also offer property for sale and holiday listings.
Scroll through high-quality images of various listings to get a feel for the property and its various amenities.
Not only is our website designed to help connect sellers, buyers and renters of properties in Mauritius, but we also offer resources with regards to loans, finance, and insurance. It is our aim to make buying or leasing a property in Mauritius as simple as possible.
Do you have any questions about property to rent in Mauritius? Do you have a property that you want to list on our site? Please don't hesitate to connect with our team in Mauritius and speak to us directly. We're eager to answer your questions and assist in your search!